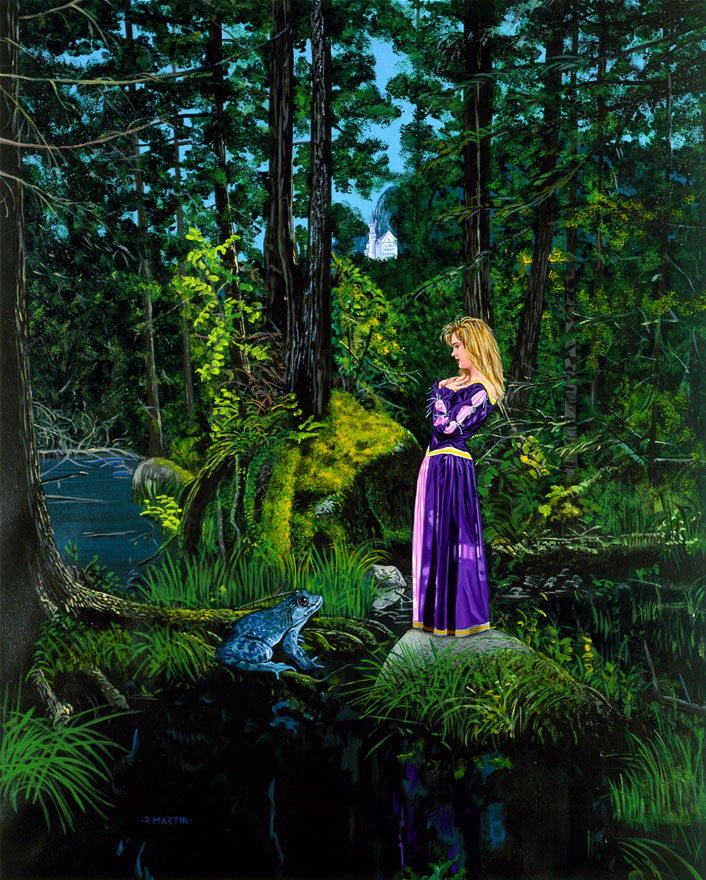 The Frog Prince, based on the Grimm's Fairy Tale.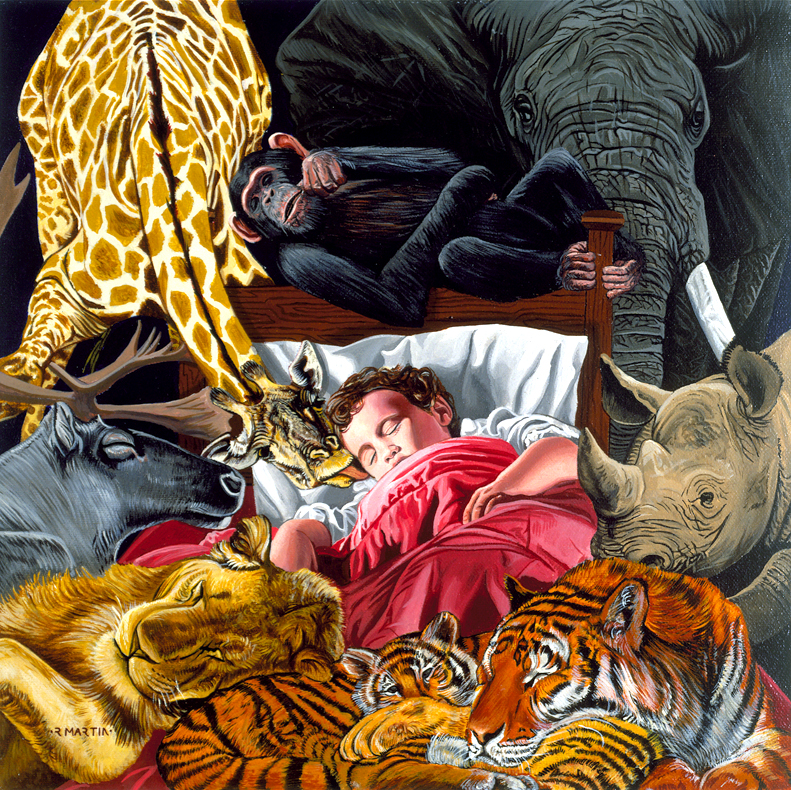 Sweet Dreams- Undoubtedly Mr. Martin's most popular piece.
To purchase a poster sized reproduction (makes a
great Baby Shower gift!), click HERE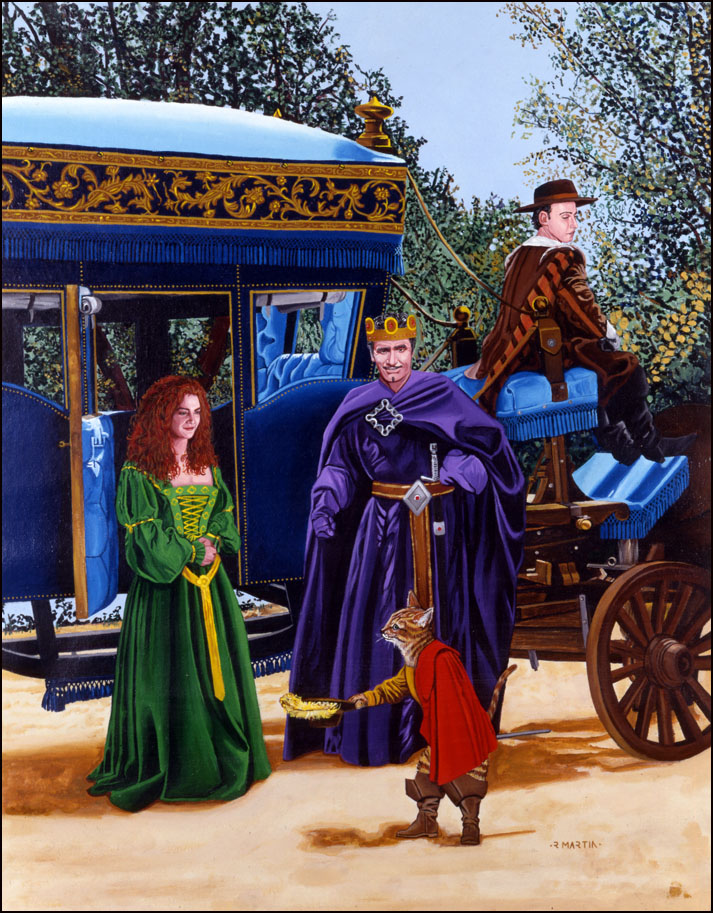 Puss in Boots, from the fairy tale by Charles Perrault.
In the realm of fairy tale art, Mr. Martin is a great
fan of the illustrations of Maxfield Parrish,
W. Heath Robinson and Arthur Rackham.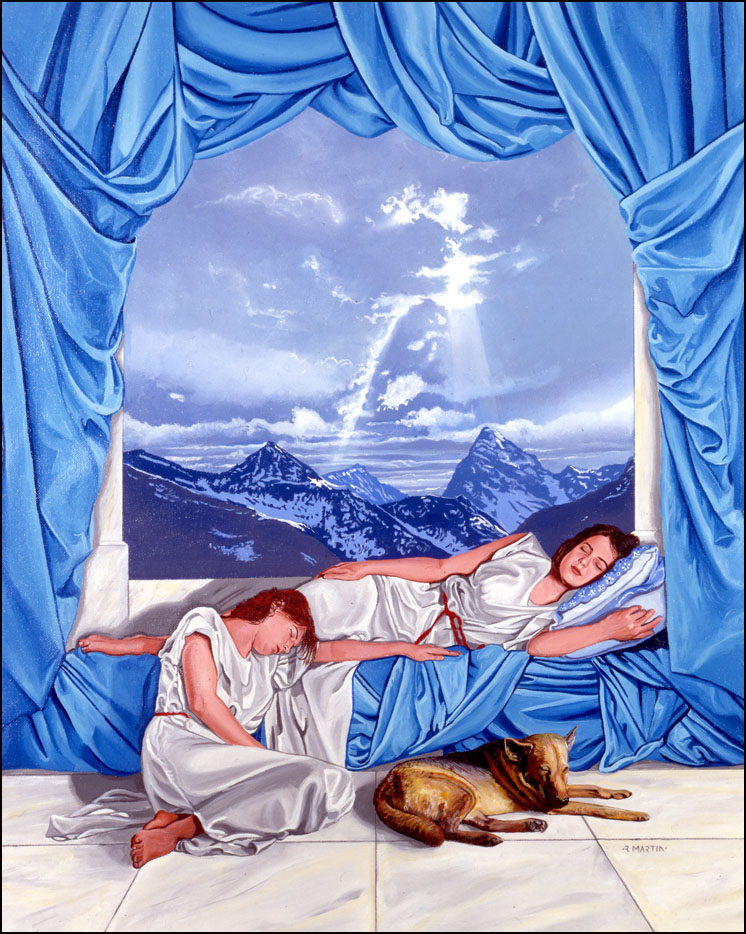 Perrault's The Sleeping Beauty in the Wood ends not
with the princess' awakening,but with the death of her
ogress of a Mother-in-law two years later. The queen
(literally an ogress) thought she had had Beauty
and her two children, Dawn and Day (which is to say,
her own grandchildren), killed and eaten, but had been
tricked by a faithful family steward, who hid them
away and gave the queen lamb for dinner instead!
The prince, now king, returns to his castle in the nick of
time to prevent his mother, who has discovered the
deception, from murdering his wife, his two children, and
the steward and his wife and serving girl. Look it up!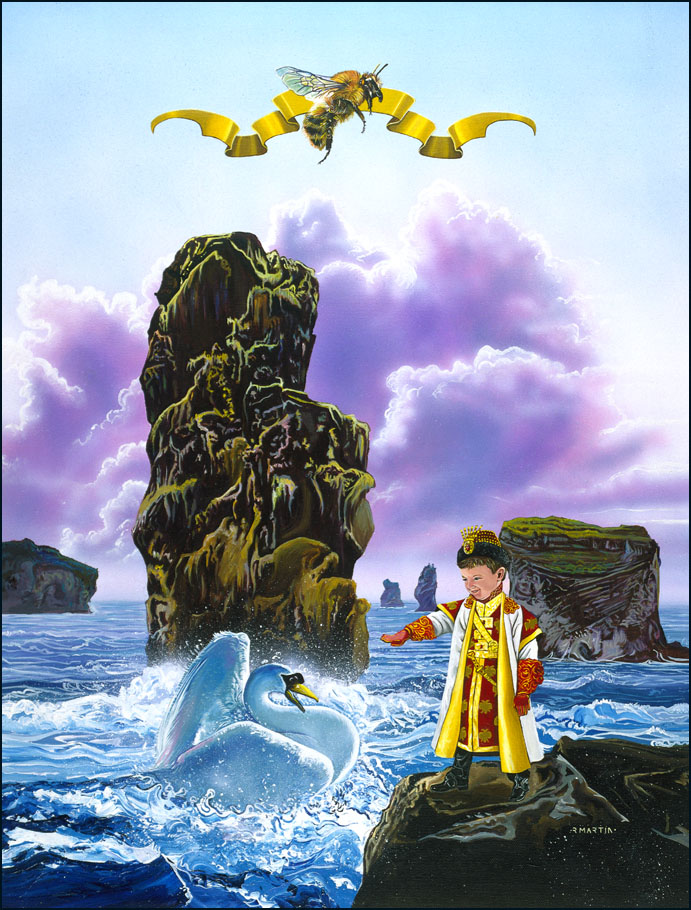 Tsar Saltan, based on the Russian fairy tale immortalized
by Rimsky-Korsakov's opera of the same name, from
whence comes The Flight of the Bumblebee.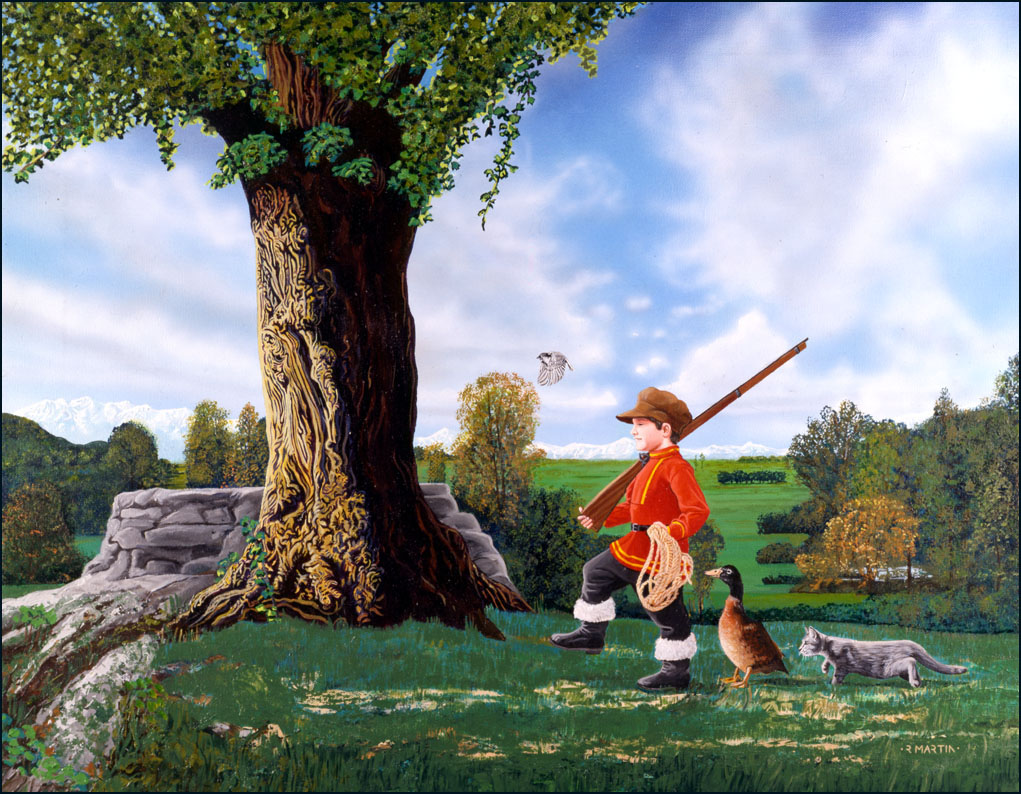 Prokofiev's Peter and the Wolf, done as a demo piece to
show the artist's painting process. As it illustrates the
opening of the story, "Early one morning Peter opened
the gate and went out into the big green meadow",
the wolf does not appear in the painting. The artist
has heard a multitude of narrators tell the tale, including
Patrick Stewart, Alec Guinness, Captain Kangaroo and
William F. Buckley(!), but his favorites are Sean Connery
(paired with Britten's Young Person's Guide to the
Orchestra) and the great Boris Karloff.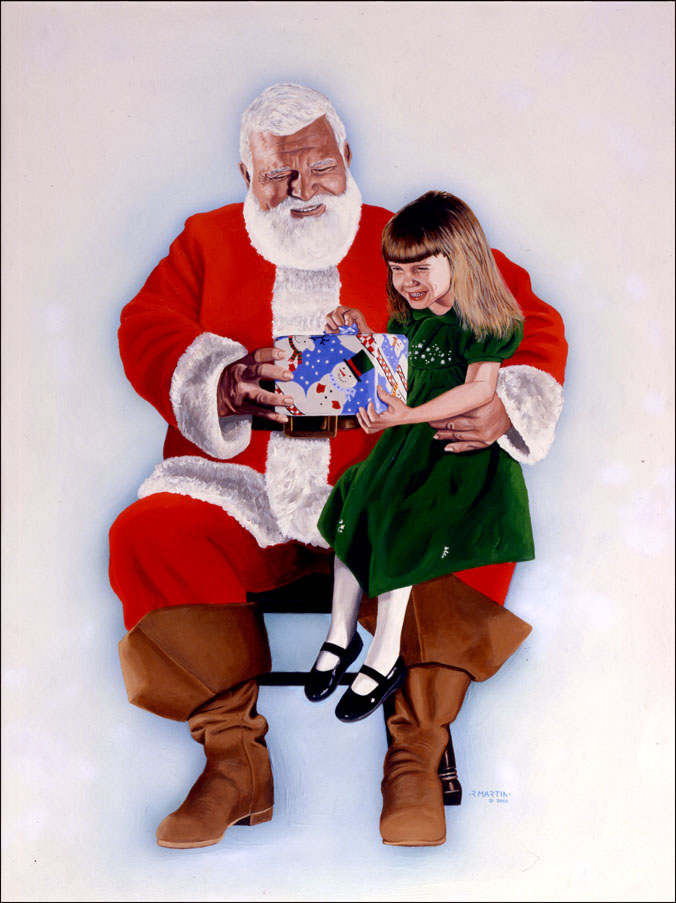 Good Tidings To You- Holiday gift for a family member, painted
to the great American music of Victor Herbert and William
Henry Fry (The Santa Claus Symphony).
---
| Return Home | Artist's Bio | Stamp Art | SF Fantasy | Other Covers | Baron Munchausen | Kid Stuff | Contact Us | Howard Pyle | Yesterday's Tomorrows |